---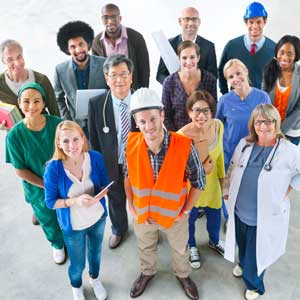 If you're generally unhappy with the way your job is going, you might want to think about making a change - a big one. This may involve switching careers, but is it too late in your life to do so? If you have a family to support or a spouse who relies on you for income, it could be a risky move. However, it might be necessary if you're no longer finding fulfillment in your field and you want to seek that feeling again at some point in your life. If you don't know where to begin, here are some tips for making a career switch that your partner will support and you'll grow to love.
1. Know What You Want to Change
Before you dive into a new career track, The Huffington Post reported that it's critical to know where the problem is in your existing career. Are you upset because you aren't working with people as much as you would like? Are you sad because you aren't putting some of your hidden talents to work? Knowing where you want to expand your career track can help you hone in on jobs that are a better fit for you.
2. Contact Our Psychic Line
Perhaps you're unsure of whether making a career change is right for you at this specific time in your life. If this is the case, don't hesitate to contact our phone psychics for more insight. They can let you know if you're making the right move at this point and whether your efforts will pay off.
3. Identify Your Skills
You may already know that you're good at being a leader or using technology through your current job, but what else are you good at? Identifying your underlying skills and adding them to your resume can help you jump start your efforts to begin a new career, according to the Wall Street Journal. This might take some time, but it can help you find a job that aligns best with your personal interests.
4. Acknowledge The Fear
As U.S. News & World Report stated, it's completely acceptable to feel lost and afraid when you begin this move in your life. However, it's important to recognize and acknowledge these feelings in order to make progress toward the future. Don't let the fear conquer your dreams or hinder your success - use it as motivation to prove that you can do better and find happiness through your work.
5. Do Your Homework
One way to eliminate your fear and start making your dreams become a reality is to do your homework, according to the Chicago Tribune. This means researching the new industry you're attempting to enter and finding out how others broke into the field. The more you know, the easier it will be for you to begin a career in this path. Knowledge can be power, and it can be one of the most efficient tools when it comes to helping you meet your career goals.
Share This Page
---
Leave A Comment
You must be logged in to leave a comment. click here to login
Comments