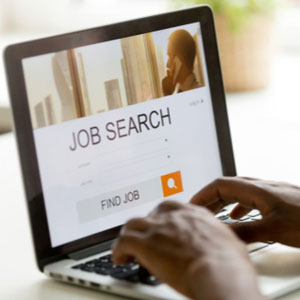 Have you been let go from your job, due to downsizing, funding cuts, or other reasons that, while logical, leave an emotional (not to mention financial) sting? These are uncertain economic times and for many people it can be hard to see the light at the end of the tunnel.
You Were Laid Off. Here's What To Do First.
First things first. Prioritize your finances such that your most important bills are paid first. A roof over your head, along with lights, and food should be the order. Next, you need transportation to continue your job search. Creditors can wait. They may be calling but realistically you can only stretch your money so far. Explain to them that you intend to pay your debt but you have an inability to do so at this time.
This is the time to shake off all negativity and draw positive energy around you. Are you a strong believer in visualization and faith? You must envision yourself prosperous. Have faith with the belief that things will get better! View this time as an opportunity to learn a new trade that can only enhance your skills in the workforce. Start focusing on your special skills and talents. An example of this would be, if you sew, cook, bake, paint, do handy work etc., let it be known that you have these talents and would like to render your services for a fee. Use whatever skills or hobbies you have to help you earn money.
The universe gives when it receives. Volunteer a little of your free time helping others. This can help you in many ways. You will have the opportunity to network and continue to feel productive. Secondly many potential employers view volunteering favorably.

The point is, keep your focus on your prosperity, have faith you will have a positive outcome. Do not allow negative thoughts of despair to enter your realm. This too shall pass.
How to Move Forward After Being Laid Off
Here are three ways to support your ability to get back in your own center, on your feet, and moving forward again with increased dignity.
1 - Nurture Yourself
Surviving a job separation in a healthful manner necessitates nurturance, the sooner the better. Do you have loved ones whose opinions of you are not contingent upon your employment status? Great! Call upon them for extra caring at this time; no shame there. If not, then sorry about that, though that is even more powerful. The strongest love to nurture you through this transition comes from within. 

Do the things that make you feel special, no matter how many negative thoughts and emotions you experience. To get out of it, you must go through it. There is another side. You will persevere! Take that bubble bath. Use your aromatherapy oils. Laugh at those comedy performances. Curl up with your favorite blanket. Soak in all the self-love you know how to soak in, and then soak in some more!
2 - Move Your Body
Almost ready to get up off of the couch, toss aside the blanket, turn off the TV and get moving? Almost? Almost is the right timing for when to get moving. Start with gentle activities, especially if you're not used to a demanding physical regimen. Walk around the block. If you've let your yoga or qigong practice slide, pick it back up. Even one posture for a few minutes is a start. Moving your body gets your energy flowing again. You can do it!
3 - Get Organized Anew
After a lay off can be a powerful time to press the reset button in your life. What have you always wanted to do but felt you were obligated to that job so didn't have time to pursue? That goal may well be within reach now, with your new freedom! Breathe in the possibility. If it ignites your passion, then that may well be your true life path. How exciting is that? 

In accordance with that renewed goal, reorganize your belongings. Start with your desk. How do you want to arrange it to support that new goal? How are your notes and ideas organized and stored? Go for easy accessibility. Use your previously stifled creativity to form your new environment, and then plant yourself like a seed in that new environment. Breathe in the new energy, new ideas, and allow yourself to sprout, knowing that you can bloom where you are planted. You'll be fine, if not better!

These three uncomplicated, yet potent, steps will help you shake off the shame, frustration, and stagnation to move you into action! We're always here at Psychic Source, to support your ability to find hope and identify your inspired action steps, via phone or online chat with a professional psychic reader.