Sitting Down with a Psychic Psychic Evana
Published Date 4/25/2012
Under: Psychic Topics
---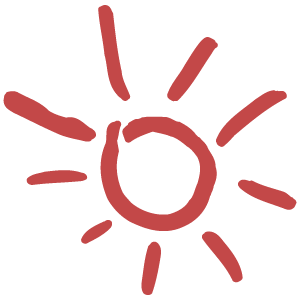 From the Psychic Source Archive
Spring is in the air and things are blooming! We sat down with Psychic Evana and discussed the new season at hand, re-connecting with an old love and how to do some spring cleaning of you own! 
In April we celebrate Buddha's Birthday, a man of peace and inner harmony. When customer's struggle with inner turmoil, how do you help them find serenity?
First and foremost it is important to make a client feel that I am relating to their situation without bias, when moving on with the reading I try to work through the issues they are presenting to me by breaking them apart slowly and making sense of them, so that they can then begin to work through them peacefully weather it is with me or on their own.
Spring has sprung, so to speak, and with a new season comes new growth and awakening. What advice would you give to someone that is looking to step out of their 'winter' self, into something new?
I would tell them: Stop trying to hold onto the past. – You can't start the next chapter of your life if you keep re-reading your last one. Stop berating yourself for old mistakes. – We may love the wrong person and cry about the wrong things, but no matter how things go wrong, one thing is for sure, mistakes help us find the person and things that are right for us.  We all make mistakes, have struggles, and even regret things in our past.  But you are not your mistakes, you are not your struggles, and you are here NOW with the power to shape your day and your future.  Every single thing that has ever happened in your life is preparing you for a moment that is yet to come, so get out there and start a new. Stop trying to buy happiness. – Many of the things we desire are expensive.  But the truth is, the things that really satisfy us are totally free – love, laughter and working on our passions. Stop focusing on what you don't want to happen. – Focus on what you do want to happen.  Positive thinking is at the forefront of every great success story.  If you awake every morning with the thought that something wonderful will happen in your life today, and you pay close attention, you'll often find that you're right, so why not create a whole new season of right. And most importantly: Stop following the path of least resistance. – Life is not easy, especially when you plan on achieving something worthwhile.  Don't take the easy way out.  Do something extraordinary.
A new season often brings new feelings and emotions to the surface where love is concerned. Any tips on those looking for a spring love? Any suggestions on those looking to rekindle an old love?
For those looking to find new love keep your mind open to any and all love, get over the concept that you have a "type" you may be pleasantly surprised, also take note of your "dating behavior", what role do you play? What do you want to repel or retract? Be brave!  Be okay with yourself and acknowledge the good characteristics you have been attracted to and the bad characteristics that have attracted you for some reason. Spending time with someone may allow you to fall in love, even though you were not initially attracted to that person.  Just as you spending time with them will allow him to fall in love with you (quirky imperfections and all). As for those of you looking to rekindle an old love, set yourself up for success before you make that call. That's done by not expecting anything. You may be holding on to a 20-year-old fantasy about the other person. In the interim, he/she has changed and you've changed. Neither one of you are those pictures in the yearbook. Keep things to the present. Remember why you broke up in the first place. It could have been something as simple as going to different colleges, or something more sinister, such as cheating. You don't want to put yourself back on that path. Be mature when you finally sit down together. You're not a silly teen any more, so don't act like one.
The term spring cleaning is often associated with cleaning out the clutter and getting a fresh start. Would you recommend a personal spring cleaning regiment to people?
Out with the old in with the new! Spring cleaning this year might help us to have a winter next year that accumulates less "psychological dust". When you examine the parts of yourself that you want to change, how can you sustain that change? Do you need support from others? Who? What would you ask them to say or do that means support to you? In preparation for next winter, what do you want to do differently? What visual reminders will you need during the summer and fall to keep that state of mind fresh? Letting go of old, ineffective hurts and disappointments can be very liberating, so spring clean your mind and heart,. Find inner peace, dream up a new goal no matter how small, rid yourself of toxic people and surround yourself with positive energy. Be brave, Be strong, Be free, and most importantly make time for "me"! Speak with Evana today to start your own spring cleaning.
Share This Page
---
Leave A Comment
You must be logged in to leave a comment. click here to login
Comments